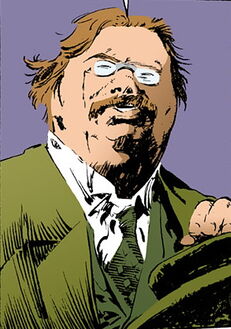 An article in the NYTimes today notes that Lands and Rivers can now officially be granted the legal status of People in New Zealand. In many respects, this marks a significant legal victory for indigenous accounts of the world.  From the Times:
Chris Finlayson, New Zealand's attorney general, said the issue was resolved by taking the Maori mind-set into account. "In their worldview, 'I am the river and the river is me,'" he said. "Their geographic region is part and parcel of who they are."

From 1954 to 2014, Te Urewera was an 821-square-mile national park on the North Island, but when the Te Urewera Act took effect, the government gave up formal ownership, and the land became a legal entity with "all the rights, powers, duties and liabilities of a legal person," as the statute puts it.
This is one of those cases where I know something important and interesting has occurred, but I'm not yet able to put my finger on why and how it matters beyond the symbolic victory.  Of course, corporations have also been granted many of the rights of legal personhood, with broad-reaching implications in the US, and it seems somewhat more constrained and careful implications in Canada.  We may a similar flourishing of new legal arguments in New Zealand – possibly extending to Canada.
Could this legal approach spread beyond New Zealand? Mr. Finlayson said he had talked the idea over with Canada's new attorney general, Jody Wilson-Raybould.
Another interesting implication is how we understand, in a more general sense, what legal recognition of personhood might do to attempts to commodify land.  I like Karl Polanyi here, in his discussion of how both people and nature (as well as their productive capacities), became subject to fictional commodification (appearing as labour and land) in the broader unsettling history of attempts to govern by market. Do attempts to legally equate people and nature offer obstacles to processes of commodification?  How do they bump up against the granting of personhood to corporations, often see as part and parcel of commodification?  I don't know yet.  But to the extent I can keep my eye on it, I bet it will be fun to see how it plays out.
In the meantime, it also makes me think of Fiddler's Green, a character who is also a place, a place that decides to masquerade as a person, all reconciled as a dream in Neil Gaiman's old Sandman series. So for that little reminiscence, I'm grateful.